Keeping your equipment up-to-date is vital for CPR instructors. Prestan Products makes it easy with the Prestan CPR Manikins upgrade available at MCR Medical.
Add On Kit Upgrades Extend the Life of Your PRESTAN Manikin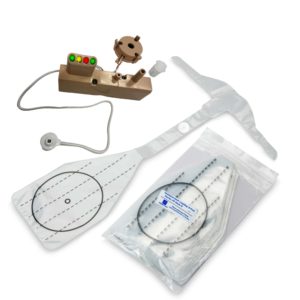 As leaders in CPR manikin technology, PRESTAN Products extends your CPR training investment with a convenient upgrade kit to provide advanced Ventilation and Hands-Off Time feedback.
Compatible with PRESTAN Professional Adult Series Manikins 2018 or newer, the add on kit uses a Bluetooth® enabled app to monitor students and provide this crucial feedback. 
PRESTAN Series 2000 lung bags, included in the Kit, are easy to install and feature a Breath Sensor to give ventilation feedback via the PRESTAN CPR Feedback app.
Add On Kits come in single kits or 4-packs. Single kits include 10 Series 2000 ventilation lung bags, and 4-packs include 50 Series 2000 lung bags.
Bluetooth® App Monitors & Reports Students' Progress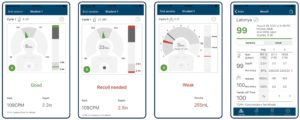 The PRESTAN CPR Feedback App provides high-quality, real-time, advanced CPR feedback through Bluetooth®.  This innovative app tracks Advanced CPR feedback (rate, depth, recoil, ventilation, and hands-off time) for up to 6 students at one time.
Additionally, the app generates downloadable CPR training results reports. Real-time performance tracking and recorded data both instruct students and build confidence in their training.  Download the PRESTAN CPR Feedback app from the Apple Store or Google Store, or scan the PRESTAN CPR Feedback QR Code.
MCR Medical and PRESTAN Products – your partners in CPR training!
At MCR Medical, we're CPR trainers, too. And we only sell products we use ourselves. That's why we exclusively carry PRESTAN products. So you can purchase the advanced CPR feedback Add On Kit with confidence! Contact our friendly sales staff to upgrade your manikins today.