New PRESTAN Series 2000 Manikins are HERE!
PRESTAN Professional Adult Series 2000 CPR Manikins' new features make it easier than ever to track and monitor your students' progress. These advanced manikins provide measurable data features for CPR instructors and students themselves.
PRESTAN quality with new advanced features
You already appreciate PRESTAN Products' high-quality features and durability. Now, you'll be even more impressed with the PRESTAN Series 2000 Manikins' advanced features. Utilized to train EMS, lifeguards, medical professionals, and others who use CPR skills in their daily work, new Advanced Feedback features within the PRESTAN CPR Feedback App provide measurable data for: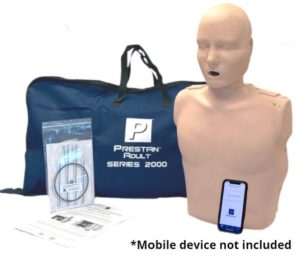 Rate 
Depth– now w/ audible "beep" instead of clicking sound 
Recoil
Ventilation
Hands-Off Timing
These detailed data reports will help you prepare your students for real-life CPR by utilizing high quality, real-time feedback to drive training. In addition, the Series 2000 Manikin offers a unique, dual-purpose training solution. As a result, instructors are given an option to train with either advanced or basic feedback.
The PRESTAN Series 2000 Manikin is available in single or 4-packs, medium or dark skin tone. 
Watch the PRESTAN Series 2000 Video HERE
Feedback App helps track your students in real-time
The unique PRESTAN CPR Feedback App gives easy to interpret results and tracking of your students' CPR practice in real-time and saves the results for reporting: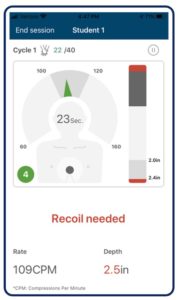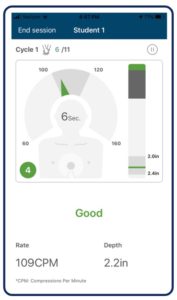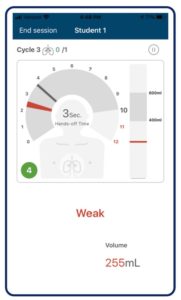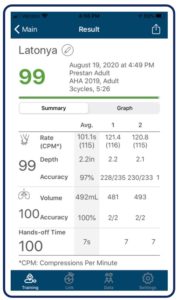 First, simply download the app on your Android or iOS device and pair with up to (6) PRESTAN Series 2000 Manikins at a time. Final results can be easily sent to the trainee or saved for reporting. Most importantly, PRESTAN Series 2000 Manikins provide comprehensive training for all CPR class levels. The easy-to-use CPR Feedback App lets you enable the advanced feedback features for professional students. Or, disable them for a more casual class, making your manikin investment stretch even further. 
New Face Shield/Lung Bag for Ventilation Feedback
The Face Shield/Lung Bag for Ventilation Feedback (PP-VALB-10, PP-VALB-50) combines the Face Shield and the Lung Bag into a single, t‐shaped airway for the manikin. Air enters through the Face‐Shield opening to inflate the Lung Bag, which provides the visible chest rise in response to administered CPR breaths.
The PRESTAN Professional Adult Series 2000 Manikin can be used without the ventilation lung bags. However, you will not receive feedback regarding ventilation from the app.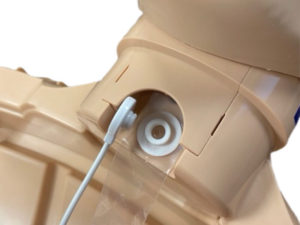 Affordable options make the PRESTAN Series 2000 Manikin a GREAT investment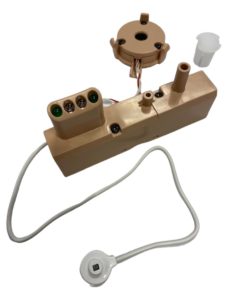 In summary, while PRESTAN Series 2000 Manikins may cost a little more than the Professional Series, they're still an affordable option for CPR instructors who need specific, measurable results. Furthermore, if you already own a 2018 or newer PRESTAN Professional or Jaw Thrust Manikin, MCR Medical offers the PRESTAN Series 2000 Add-On Kit which you can purchase to upgrade your current manikins. 
Add-On Kits are available in singles or 4-packs.
Finally, at MCR Medical we stand behind everything we sell, so you can purchase with confidence! Contact our friendly sales team at sales@mcrmedical.com. Or, visit our website for more information or to pre-order your PRESTAN Series 2000 Manikin today!
Fast & free shipping included with every purchase! 
Learn more about PRESTAN Products through our previous blogs:
First Time Owning a Prestan Manikin?
Coronavirus (COVID-19) and Your Prestan Manikins
PRESTAN Products Releases NEW Diversity Kits