Looking for ways to improve the training experience and outcomes for your CPR students without breaking the bank? Here's one simple idea: use customizable masks to improve your CPR training! These reusable, re-inflatable masks extend the life of your training materials (and your budget) while giving students an effective and realistic training tool. 

Better Fit – Better Results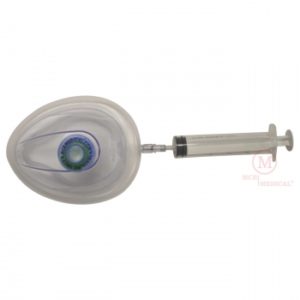 Customizable training masks help ensure the best fit on whatever CPR manikins you use, making the training process easier for your students. These re-inflatable masks let you add or remove air to form a quality "C-seal" over any manikin's mouth. These masks allow you to adjust the air in the bladder so that seals are not too tight or too loose. Your students will be making the most effective breaths possible to save lives!
Stretch Your Budget
You've probably noticed that CPR mask bladders have a tendency to deflate over time. Re-inflatable masks allow you to "plump up" the bladder, extending the life of the mask AND saving you money! You can also completely deflate the masks for convenient storage. Decontaminate the masks per CDC guidelines after each use. You should inspect your masks regularly and replace when necessary.
Features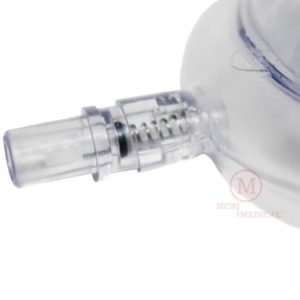 MCR Medical's re-inflatable masks offer a lot of great features that will help you maximize your budget. With these re-inflatable training pocket masks, you can: 
Choose how much air you need. With the included syringe, simply add or remove air from the bladder, individualizing the CPR training pocket mask to best fit the contours of your manikin. Customized masks will improve students' CPR training. 
Save money by decontaminating and re-using masks. These multi-use masks are less expensive than rescue masks yet provide equally effective training. 
Use these masks with all brands of universal CPR valves. The stem is fully compatible. 
Save even more money with fast and free shipping from MCR Medical.
NOTE: These masks are for training only. There is no oxygen port on these masks. 
As you know, we're CPR trainers ourselves, and we take our equipment seriously. We hope you'll use this tip to get the most out of your CPR training materials and your budget!
Want Some?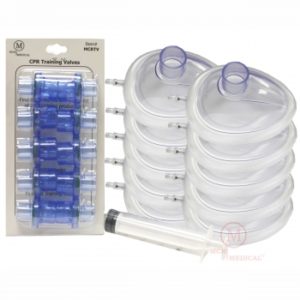 Click here to order our re-inflatable, reusable CPR masks in our webstore (available in Adult and Infant sizes) or email us at sales@mcrmedical.com.
Each set includes 10 individually packaged masks, one syringe, and a free 10-pack of our own MCR Medical Supply brand disposable CPR training valves. These valves perform just like field-use rescue valves and give your students the most realistic rescue mask training experience possible. We think you'll like them!
More About Masks
Visit our earlier blog, Why Try our Re-inflatable Training Masks for a more detailed description of the advantages and features. And don't forget to contact us in the comments section to ask questions, share your CPR training experiences, and let us know how this tip helps you!