Batteries are no longer included in Prestan CPR Products sold in the U.S. and overseas! In a recent email to vendors, Prestan expressed regret for this decision but stated that international shipping regulations make the change necessary as of January 1,2020.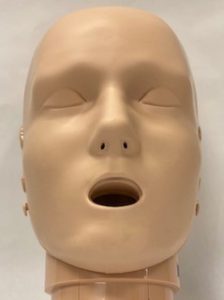 WHAT IT MEANS FOR YOU
Hopefully, you already have your Prestan CPR products and all is well! But if you're making a new purchase or plan to order soon, be aware that you'll need to supply the batteries to get your CPR manikins and AED trainers class-ready.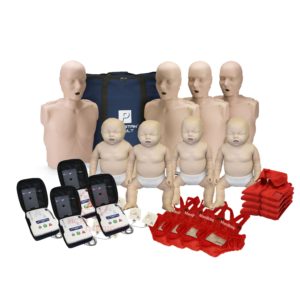 This change affects all the products in the Prestan line up, including:
Professional Series Manikins with feedback- all models, 2 AA batteries per manikin
Ultralite Manikins with Feedback Piston installed – 2 AA batteries per unit
Ultralite Manikins Replacement/Upgrade Piston Feedback Unit – 2 AA batteries per unit
AED Trainers – 3 to 4 C batteries, depending on model
Keep in mind to multiply those numbers when purchasing kits with multiple manikins!
We've got your back
Luckily, MCR Medical has a stash of AA batteries and are beginning to offer them as an option for purchase as a set of 2 for $0.60! This will be available, as of now, for any type of manikin purchase. This means that if you purchase an adult, child, infant or manikin kit, you will have the option to purchase AA batteries.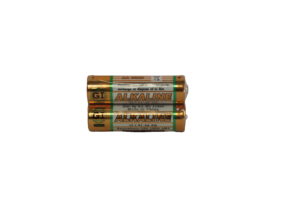 In order for the pop up box containing the offer to appear, please make sure you click on the item you would like to purchase so that it takes you to the product page (the page with the full description of the product). Once you are on the product page, you are able to add the item to the cart and a pop up box offering batteries will appear. Completing this step is the only way that you will have the option to purchase batteries with your manikin. If you are buying a kit, please keep in mind that each Prestan manikin requires 2 AA batteries each.
Please Note: At this time, MCR Medical will not be offering any C batteries for the Prestan AEDs. 
Prestan Products still industry-leading, top quality CPR products
While everyone regrets the lack of batteries and out-of-the-box readiness for their products, we at MCR continue to view Prestan manikins and AED trainers as the best choice for CPR training. Prestan's high quality, realistic manikins and trainers offer the most authentic classroom experience at a very competitive price point. We believe in them so much, they're the only manikins we'll sell! So you can purchase your Prestan products with confidence – just don't forget the batteries!
Got questions?
If you've got questions about ordering any of the Prestan Products we carry, a purchase you've made or are planning to make, or our UltraLite Manikin battery offer, feel free to visit us at mcrmedical.com. Our friendly and knowledgeable sales staff are happy to help in any way we can. We'll get through this together!