The "Giving Back Conundrum":
Does it ever seem that, when you do something nice for someone else, YOU are the one who gets the most benefit? It's almost unfair! Why should helping others give us such a boost? We're already so fortunate. And yet, it always seems to work that way. At MCR Medical, it's important that we share our good fortune by meeting real needs in our community. Still, every time it feels like we "get" more from the experience than we "give."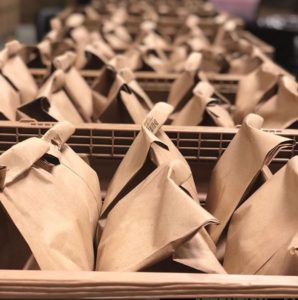 Here's an example. Since August 2017, the first Friday of the month finds us taking 200 sack lunches to The Open Shelter in Columbus, Ohio. This amazing organization was the first 24-hour emergency walk-in shelter in Ohio and has helped over
30,000 men, women and children with securing and retaining housing, providing hot meals, food, clothing, hygiene supplies, tarps and sleeping bags since opening their doors in 1983.