Making Your Life Easier
Having packages delivered is becoming more and more convenient with the expansion of eCommerce selling platforms. With so many businesses being based online many shipping companies are doing their best to accommodate the customers. Here at MCR Medical we fully support any change that makes placing orders with us more convenient for you and that's why we already offer Free Shipping options! 
FedEx
Since FedEx is one of our most commonly used shipping methods we thought we would share some of their strategies for making your delivery experience as stress-fee as possible.
FedEx has reached out to other local businesses across North America  to allow for easy pick up and drop off of your FedEx packages. Below is a list of participating retailers: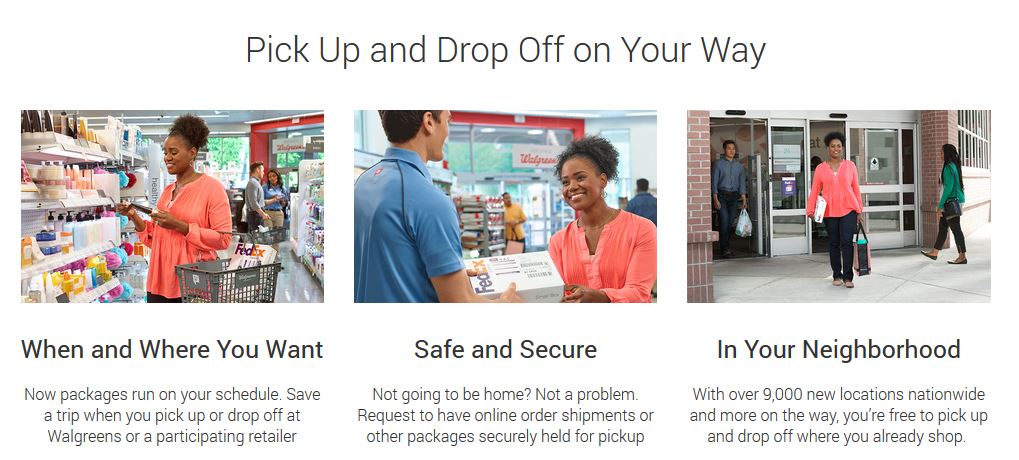 Kroger
Albertsons
Walgreens
FredMeyer
Jewel-Osco
Star Market
Randalls
Safeway
Vons
Shaw's


Find Participants
In order to find a local business near you that participates in the FedEx shipping and drop off program you can check out Find FedEx Where You Shop.
You can also visit the FedEx Website with your tracking number to customize your shipping experience.
We understand that sometimes you can't always be there to sign for your package and FedEx has worked hard to make this process easier for you. Once you enter your tracking number you'll be able to redirect your package to a different address or to a participating retailer for easy pick up.
Required Credentials 
Just make sure when you go to pick up your package you have a photo ID with your name and address on it. The clerk will confirm that the shipping name and address match the information on the shipping label. Please Note: if you do not have a photo ID with matching information to reflect your package label you will not be able to claim your package.
Thank You
We hope this little bit of knowledge helps make your lives easier. Thank you all for your loyalty and support as we grow and try to make your entire shopping experience with MCR Medical as convenient as possible!