Desperately seeking manikins?
The new 2019 AHA guidelines begin in January, and CPR trainers are scrambling to find compliant manikins. Don't panic! MCR Medical has AHA compliant Prestan CPR Manikins available now and ready to ship!
New Guidelines Mean New Manikins
The new guidelines require two manikin features:
A rate monitor (for compression rate), and
A depth monitor (for compression depth)
Increased demand is making compliant manikins hard to come by. Don't miss out! Get your AHA compliant Prestan Profesional Manikins from MCR Medical now!
Why Prestan?
We believe the combination of features, quality, and affordability makes Prestan the best choice on the market today.
Prestan Professional Manikins are the most realistic manikins on the market.  And they're lightweight – less than half the weight of the nearest competitor – for easy use and transport.
The clamshell torso design simplifies face-shield and lung bag changes. And they're compliant with the new AHA guidelines, come with a 3-year warranty, and are budget friendly!  
MCR Medical proudly carries Prestan Professional Manikins in 3 skin tones and sizes. We have a wide variety of combo packs and accessories, too! And all our products ship for free!
You Deserve an Upgrade
Already have a Prestan Professional Manikin without feedback monitors?  MCR Medical carries rate and depth feedback monitors for easy-to-install upgrades. We can get you compliant- without breaking the bank!
You want them, we've got them!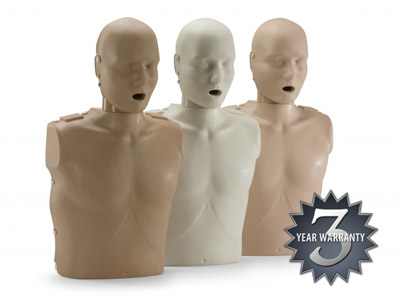 Our AHA Compliant Prestan Professional Manikins are ready to ship today. Visit our website or call to speak with a friendly sales professional. While you're at it, stock up on CPR accessories, too. 
Trust MCR Medical to provide the best  CPR products on the market affordably and with excellent customer service. 
Would you like to know more?
For more information about Prestan Professional Manikins, check out these previous blogs: