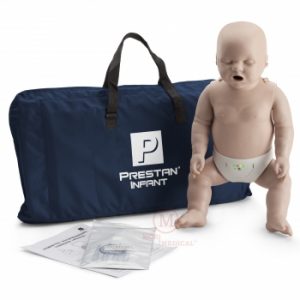 DALLAS, August 15, 2017 — The American Heart Association – the world's leading voluntary health organization devoted to fighting cardiovascular disease – will now require the use of an instrumented directive feedback device (CPR Feedback Device) in all courses that teach adult CPR skills, effective January 31, 2019

.

The

devices

provide, real-time, audiovisual and corrective evaluation and instruction on chest compression rate, depth, chest recoil and proper hand placement during CPR training.
Most of you have now heard about the new AHA guidelines concerning the new CPR feedback device. Above is the official statement from the AHA.
Since Prestan Products introduced feedback devices we have made them available to our customers at MCR Medical. We believe in them and their ability to train people on the proper live saving tasks of performing CPR.  Several of our customers have feedback devices already and they most of them would not train without them.
Since this information has been released we have fielded numerous calls from customers with questions, comments and concerns on the new guidelines and wanted to reach out to you, the CPR instructors, to get your feedback on the CPR manikins with feedback devices. Being that you are on the front lines you have the best view of what this means to your students and to CPR in general. Please share your thoughts below in the comment section below. So we can become the best resource for the industry, we would like start a dialogue with you. Please take a minute and comment what your questions, comments and concerns are regarding CPR feedback manikins.
Thanks for your time on this very important matter.
Sincerely,
MCR Medical