Our business is growing! We are proud to be moving to a larger location to better serve our loyal customers, while providing the same superior customer service and fast shipping times.
Starting September 20th, our new company address will be-
1550 North Wilson Road
Columbus, Ohio 43204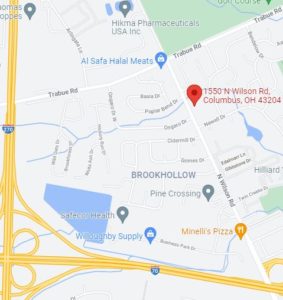 Our hours will remain the same, Monday-Thursday 9am-5pm and Friday 9am-4pm. We kindly ask to update any records accordingly and to address all future business correspondence to our new company address. If there are any questions or concerns, please feel free to call us at our same office number 614-782-2100. Please click HERE for our updated W-9. 
A special note we would like to mention as we transition to our new location is there may be small delays regarding turnaround time for orders. We will remain open to serve our customers, as our team works together to move in shifts. If there are any special order requests, please contact us directly.
We are very fortunate to be nominated for The Columbus Business First 2021 Fast 50 list for the 6th year in a row! As a small company, we are learning and growing every single day. Our company move reflects our hard work that landed us where we are today. The Fast 50 awards will be announced later this year to celebrate Columbus' fastest-growing companies.
Of course, none of this exciting news would be possible without our loyal customers. Thank you for choosing MCR Medical to supply you with CPR training manikins, AED simulators and more! We look forward to working with all of you from our new location!