Stay safe during CPR training
With the end of the health pandemic near and more classes being scheduled, guarantee no cross contamination occurs when teaching mouth to mouth CPR and sharing manikins. CPR instructors will appreciate our new, cost effective, MCR-brand student training face shields. Universally sized, they're designed to fit all training manikins, regardless of size and brand (though of course, we prefer PRESTAN).
Individually Wrapped
Previously packaged in a bendable box, each shield is now individually wrapped in its own packaging. This makes it easier than ever to distribute the lightweight and compact shield during class. When the student is ready to give breaths, the shield quickly unfolds flat to reveal the barrier.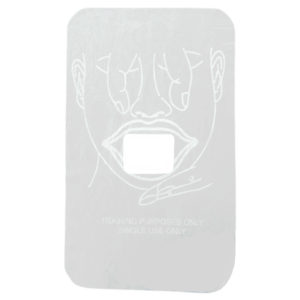 Easy To Use
This latex-free CPR shield features an integral air filter and graphics illustrating hand placement for administering breaths along with visual reminders of proper head-tilt chin-lift technique. Each face shield is for single use and training purposes only to help protect your students and prevent cross contamination.
Cost Effective
One pack of 50 training shields is only $10.95 today! Order now to have them in time for your next class with our fast and free shipping. MCR training shields are also available in quantities of 200 and 1000.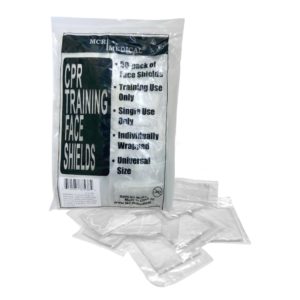 Committed To Quality
MCR Medical is committed to offering the best CPR training products at the best prices on the market. Because we only sell products we would buy ourselves, you can purchase with confidence!
Keep you and your CPR students safe during hands on learning without breaking the bank! Visit our website or call our friendly customer satisfaction team for more information. It would be our pleasure to assist you!
Want to see more? Check out our unboxing video on Youtube!