What Is It?
Not seeing a kit that fits your needs? Are you looking to customize your order? If you haven't heard, we have a made-to-order, flexible feature on our website. The build-a-kit option allows you to make a kit specialized just for
YOU!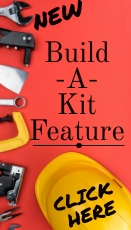 With this option, you are able to get everything you need all in one place, and get rewarded! You are also able to save a purchase under your personal account and repurchase the same products next time. Our custom kit building process is convenient, easy, and user-friendly. Please
CLICK HERE
to check it out!
A Few Details to Discuss
There are a lot of options when it comes to what you can get inside of your personalized kit. For your request to qualify as a kit, you must have at least one
CPR manikin
and one
AED
. There are tons of additional products and accessories offered throughout the kit building experience that you can select and make custom to your specific training needs. Various products that we sell have a warranty of up to 3-years, and
EVERY
order comes with fast and free shipping.
FREE STUFF, FREE STUFF, FREE STUFF
Along with the build-a-kit option, we also have a reward program. There are 4 different levels: Bronze, Silver, Gold, and Platinum. The levels are based on the cost of the purchase.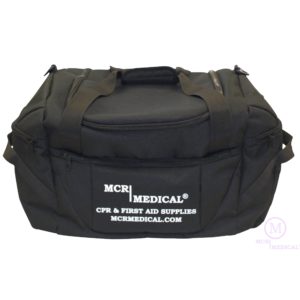 Bronze is $0.00-$399.99 Silver is $400.00-$799.99 Gold is $800.00-$1199.99 Platinum is $1200.00 and up Once you spend a certain amount of money you get a free item and the free items add up as you advance in levels. For being in the Bronze level you would get a novelty grab bag filled with silicone wrist bands, button pins, and key chains.  Move up to Silver and you will also get a 10-pack of MCR Medical Training Valves. For Gold, you will also get an EpiPen Trainer. Finally, for platinum, you will get everything mentioned previously
AND
our small CarryAll CPR supplies carrying bag.
Questions?
Our team at MCR Medical is always ready to assist with product questions, troubleshooting, and other inquiries. Feel free to
send us an email
, or give us a call at 614-782-2100, and one of our team members will be happy to help you customize your kit to your training needs.