MCR Medical is excited to announce a once-in-a-lifetime PRESTAN Product Promotion!
Starting October 10th, when you purchase one of the following items:
PP-AM-400M-MSDS: PRESTAN Professional Adult Manikin Diversity 4-pack Kit
PP-FM-600M-MSDS: PRESTAN TAKE 2 Diversity Kit
PP-ULM-400M-MSDS: PRESTAN Ultralite Adult Manikin Diversity 4-pack Kit
You will get 2 PRESTAN FEMALE ACCESSORIES FREE!
No special codes necessary! Specifically, one medium tone and one dark tone PRESTAN Female Accessory are included. This offer will save you $40! This offer is only while supplies last, so be sure to get yours while you can! Because this is a special limited time exclusive offer, there will be no substitutes.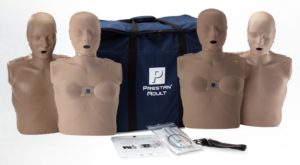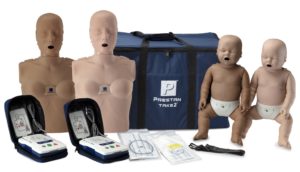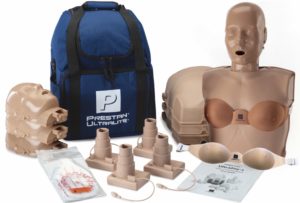 What is the PRESTAN Female Accessory?
The PRESTAN female accessory has been designed to encourage dialogue, break down barriers, and eliminate gender bias in CPR administration and training. By building confidence utilizing the new attachment in CPR and AED training, CPR survival rates in women will significantly increase in a live emergency.
The PRESTAN female accessory securely fits all PRESTAN Professional Adult, Series 2000 Adult, and Ultralite Adult Manikins. They are made to look realistic with material similar to polyamide. Packaged in a resealable poly bag, they are available in medium and dark skin tone.
Ready to bring female empowerment in your training program?! This special deal can be a chance to create a manikin family with 2 females and 2 males. We encourage you to even name them "Jill" and "Jack" to lighten the mood!
In other news
Another NEW option… Our female accessories will now be available for individual sale! Click HERE to purchase your new, single chest attachment. Be a part of the dialogue, teach others how to save WOMEN!

As always, please reach out to us if you have any questions about this limited exclusive offer! Send us an email, or give us a call at 614-782-2100.