PRESTAN is committed to building confidence in CPR and AED training. And now, we are happy to announce PRESTAN's newest manikin addition— females!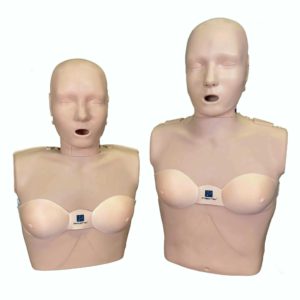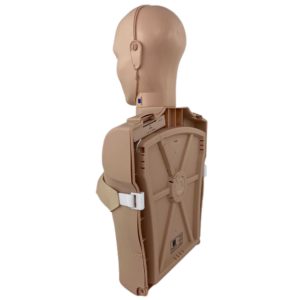 Raising Awareness
Just in time for the American Heart Association's American Heart Month and Go Red for Women Campaign, starting February 1st, we will have the new PRESTAN Female Accessory in stock and ready for shipment! Go Red for Women is the American Heart Association's signature women's initiative to increase women's heart health awareness.
Everywhere, CPR saves lives. However, women are far less likely than men to receive CPR from a bystander. In fact, the American Heart Association states that men who suffer out of the hospital cardiac arrest in a public location receive CPR from a bystander 45% of the time. Comparatively, women receive bystander CPR in only 39% of cases. As a result, men have a 23% higher survival rate. Why is that? There are many situations where people are nervous or scared to preform CPR on a woman.
A noteworthy article from AHA shared survey responses with a surprising conclusion that some people are simply afraid of hurting or injuring a woman who needs CPR. Other answers rescuers shared that may deter them help a woman who needs CPR include the possible accusation of sexual assault or harassment, fear the touch at the chest area might be inappropriate, misconception that women do not suffer from cardiac arrest, or thoughts that women are "faking it" or being "overdramatic."
Let's change this uncertainty by educating others!
PRESTAN Female Accessory
What is the best way to create a female manikin with the PRESTAN manikins you currently have? A perfect attachment. The PRESTAN female accessory securely fits all PRESTAN Professional Adult, Series 2000 Adult, and Ultralite Adult Manikins. They are made to look realistic with material similar to polyamide. Packaged in four (4) packs in a resealable poly bag, they are available in medium and dark skin tone.
The PRESTAN female accessory has been designed to encourage dialogue, break down barriers, and eliminate gender bias in CPR administration and training. By building confidence utilizing the new attachment in CPR and AED training, CPR survival rates in women will significantly increase in a live emergency.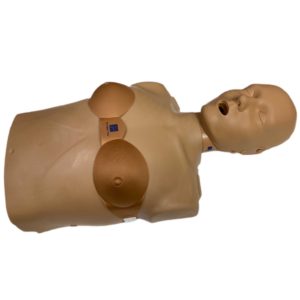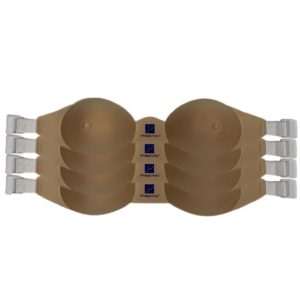 Preorder Today
Ready to bring female empowerment in your training program?! Preorder yours today! For just $80, you can purchase a pack of four female accessories. Opening the dialogue during class will be able to break down potential barriers and prepare them to save the next woman. To preorder, check our product listing, email our team at preorder@mcrmedical.com or call our office at 614-782-2100.