Every Second Counts in Cardiac Arrest
Time waits for no one. Each year, more than 350,000 EMS-assessed out-of-hospital cardiac arrests occur in the U.S. When a person has a cardiac arrest, survival depends on immediately receiving CPR from someone nearby.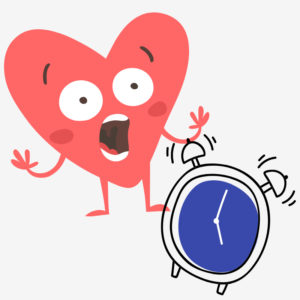 We're pleased to support the American Heart Association's efforts to observe this important week, which spotlights how lives can be saved if more Americans know CPR and how to use an AED.
About 70 percent of out-of-hospital cardiac arrests happen in homes. Followed by 15% in a public setting and 10% in a nursing home. Cardiac arrest occurs when the heart malfunctions and stops beating unexpectedly. Within seconds a person becomes unresponsive, is not breathing or is only gasping. According to the AHA, about 90 percent of people who suffer out-of-hospital cardiac arrests die. CPR, especially if performed immediately, can double or triple a cardiac arrest victim's chance of survival.
Above all, we cannot stress enough how important CPR is. Keeping the blood flow active – even partially – can make the difference between life and death. Anyone can perform high quality CPR by following the chain of survival stated by AHA.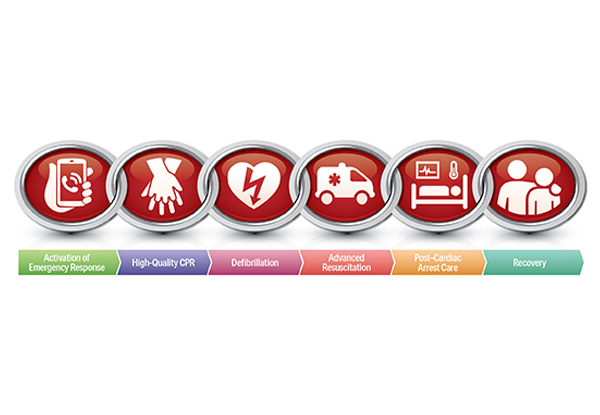 AHA assures that a strong chain of survival can improve chances of survival and recovery for cardiac arrest victims. This should be started immediately after when a person suddenly collapses to make every second count. Primarily, high quality chest compressions need to be adequate rate and depth. No interruptions should occur during chest compressions. In conclusion, everyone has the power to save a life, adults and kids.
Exclusive One for One Deal!
Of course, exclusive deals are available at MCR Medical! To celebrate CPR Week, if you purchase one Prestan adult manikin, we will send a matching female accessory – FREE! You read that right! This goes for Prestan Professional, UltraLite, and Series 2000 adult manikins. We will also honor the matching female accessory with the purchase of a 4-pack of Prestan adult manikins.
This offer is valid for 5 DAYS ONLY – June 1st to 5th, 2022 when ordering from MCR Medical's website (www.mcrmedical.com). No special code is required.
Orders placed from Wednesday, June 1st , 2022 through Sunday, June 5th , 2022 are eligible for this exclusive offer. While supplies last. Offer cannot be combined with other code-based offers. This offer does not apply to Prestan child or infant manikins. Offer subject to adjustment due to returns, cancelation, and exchanges. No rain checks issued. Offer subject to change without notice.
Whichever skin tone you purchase, medium or dark tone, we will match your female accessory. For example, if you were to purchase a medium tone manikin, we will send a medium tone female accessory. If you were to purchase a diversity 4-pack, we will send 2 medium and 2 dark tone female accessories.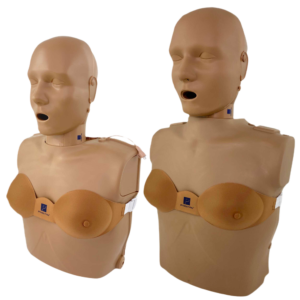 Demo Inventory List
On a budget? Looking for refurbished CPR training supplies? We have limited supplies on a reduced discounted list! Nothing is wrong with any of the items listed, as we double check them prior to adding them. However, they are outside the original packaging, therefore we cannot sell them at full price. Shoot us an email for the link!
Raising Awareness
How are you celebrating CPR and AED week? Are your friends and family members prepared to give CPR in the case YOU are a cardiac arrest victim? What is your emergency response plan? Where is your workplace AED? Now is a suitable time to refresh those answers to be sure everyone is prepared when the time comes, and take advantage of our exclusive deal!
As always, we are here to help answer any questions or concerns. 614-782-2100