Free Wild Flower Seed Packet with Every Order In May 
How It All Started
Karen Morrison co-founded MCR Medical with her husband, Charlie, to meet a need they saw first-hand in the first aid and CPR training community: providing the best quality products, at the best price, with integrity and an authentic personal touch through the relatively new market of e-commerce. They started MCR as a small business out of their spare bedroom, handling all of the customer calls, order fulfillment, shipping and the ins and outs of small business themselves. Together they worked hard, rarely taking time off as they committed to the business and developed their future plans.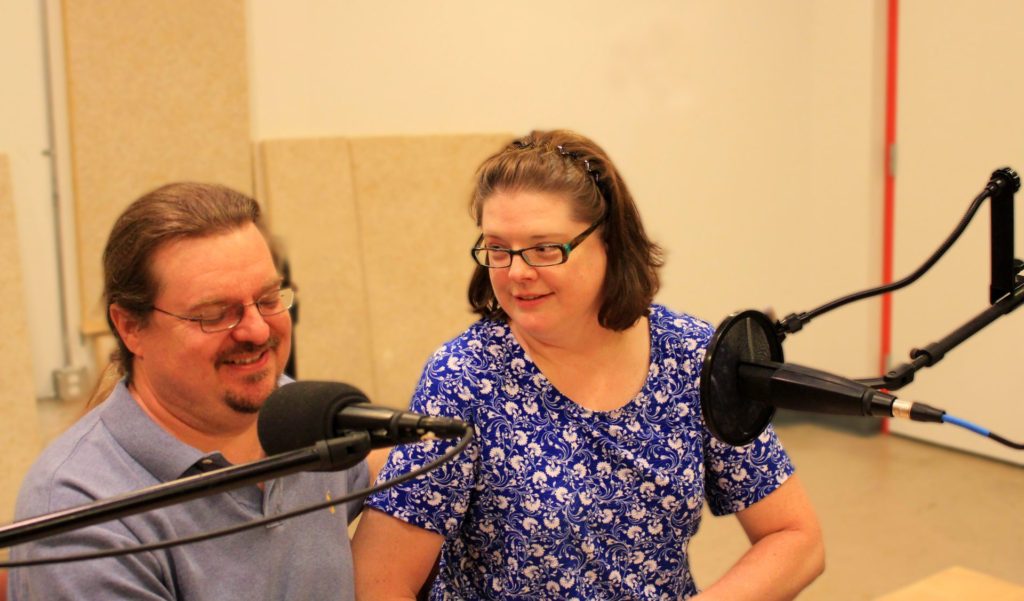 Karen's bright, happy spirit and personal warmth greeted every sales call, and her business savvy and commitment to the future were the backbone of their partnership. Because of their commitment to quality and integrity, the business quickly flourished. In 2014 they  purchased  their first warehouse, beginning to realize their dream. With their shared background in CPR training and first aid, Karen and Charlie together developed and sourced the best CPR products to share with their fellow trainers, always mindful of the human impact of kindness and fairness in their interactions with their customers and their workforce. They were not just building a successful business, but a GOOD business, and Karen's warmth and wisdom led the way.

When The News Came
But in 2016, Karen learned that she had primary peritoneal cancer. This rare cancer was aggressive, and relatively un-researched. Karen had to step back from the day to day operations of MCR as she went through rounds of chemotherapy and immunotherapy trials, researched and sought new options, and focused her energy on fighting against the pain and sickness. She was tired, and she hurt, but whenever she spoke with co-workers or friends, nurses and medical caregivers, she never let on; she was still always "Karen," with a big smile, sharp insights, an infectious laugh, and sincere interest in what others were doing or dealing with. Many caregivers would wonder that they were supposed to support her, and yet she ended up supporting them.
Karen's battle came to an end May 18th, 2018. And it was a battle. She fought for every minute, with Charlie beside her meeting every need so that she could focus on her fight. And yet throughout that fight Karen still managed to spread her light and her genuine love of others even in the darkest places.
The Goal of a Wildflower Meadow
From the time they purchased their property and planned their house, one of Karen's most important goals was to build a "wildflower meadow". Shortly after building was complete she and Charlie set about making her meadows a reality. Several acres of meadow along the road frontage bloomed, bringing joy not only to Karen, but to the many neighbors and travelers who also enjoyed them. She even received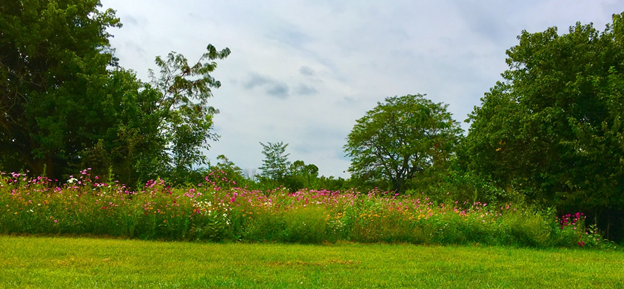 thank you notes from locals!  Toward the end of Karen's struggle, when she could no longer travel up the driveway to see her meadows, Charlie planted a new patch of wildflowers near the house. With her strength going and her body betraying her, Karen fought to hang on to see these flowers bloom. Together they left the house one last time to visit the new shoots on the weekend before she died.
What Are Wildflowers?
Wildflowers are interesting things. They crop up in unexpected places and they are not usually planned. They are easily spread – by people walking through the fields, and birds and animals carrying the seeds with them, scattering them where they go. Practically, they support pollination, passing life forward through the bees and butterflies that depend on them. Many are annuals, but they seed themselves and spread their influence each year. They overcome challenges in soil and location that more "cultivated" plants cannot. And though they are simple, no one who has ever seen a field in bloom can be unmoved by them.
Karen Morrison Was a Wildflower
Like wildflowers, Karen Morrison was unique, beautiful and, sadly, brief. But her influence on the world she inhabited, the people she met and the business she created will last a lifetime. Her common, everyday kindness and genuine love for those around her continues to spread among those who were lucky enough to know her. Her wit still brings smiles, her intelligence and empathy still shape the culture at MCR, and her example still sets a standard. She bloomed where she was planted, and the seeds she left behind continue to grow.
Help Spread Her Legacy
We offer our memorial wildflower seed packets as a way to remember Karen and share her story. Her courage, her joy, her forward-thinking, and her beauty. For the month of May, every order placed will receive a FREE packet. During the other 11 months of the year, we will have a promotion going on to receive one free wildflower packet with any order. Please share these packets with those in your life who can use this simple example, and help us continue to spread Karen's legacy.