Did You Say Fast 50 Awards?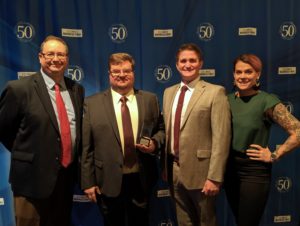 That's right! Thanks to all our outstanding customers, MCR Medical has made the Columbus Business First's Fast 50 Awards list for the 4th consecutive year. This year we placed 38th, which is 8 places higher than last year. It's truly an honor to be recognized. We are proud to be part of such an awesome community!
What is the Fast 50 Award?
Each year, the Fast 50 list highlights the top 50 fastest-growing private companies around Columbus, Ohio. Only for-profit, privately held companies averaging at least $1 million in revenue over the past three years are eligible. The 2019 list includes real estate, tech companies, logistics consultants, medical and crafting entrepreneurs. Continue reading Fast 50 Awards List for the 4th Year IN A ROW